The Amazing Athens One (1) Day Cruise VIP Package; This exclusive VIP cruise package is designed for discerning travelers accustomed to five-star luxury and superlative service! A cool drink and delicious food are waiting for you to welcome you on board with various types of delicious appetizers as a festive start to your adventure cruise to three spectacular islands of the Saronic Gulf.
Of course, our sunny decks are there for you to lounge comfortably enjoying a glass of fine wine (optional) with the fresh air and the Aegean atmosphere. And if you want to relax, our executive VIP lounge is ready for you in an aesthetic atmosphere and a modern lounge with spacious, comfortable seating and all conveniences at your fingertips.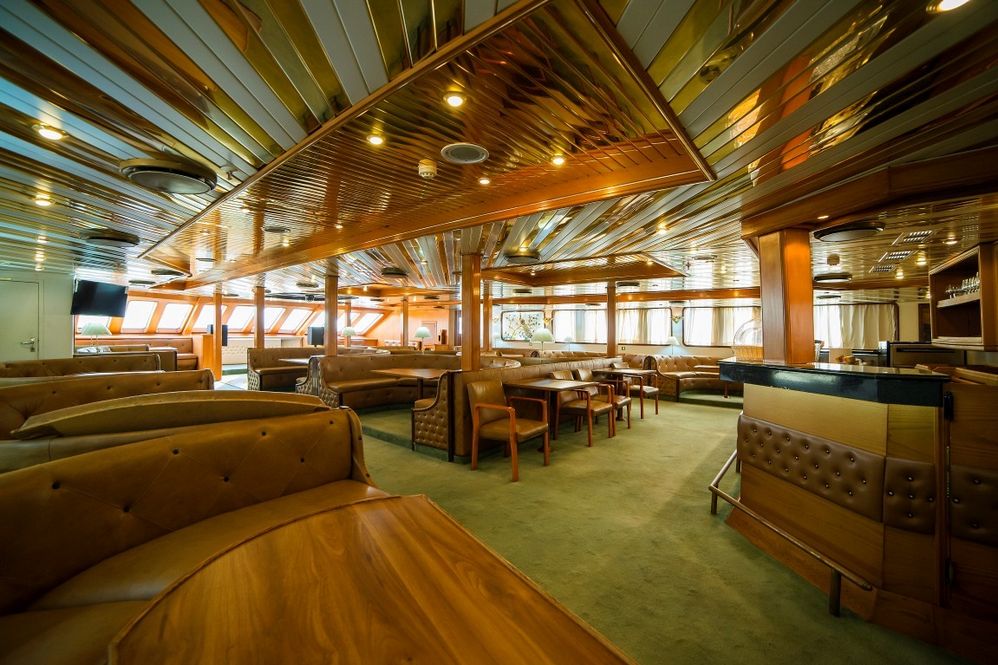 Is it a special occasion, birthday or wedding anniversary celebration? Then the Athens One Day Cruise VIP Class is for you, one of our value-packed, most requested cruise packages.
The Athens One Day Cruise VIP package value includes:
Round trip transfer from a hotel in Athens to the cruise ship and back.
Fast lane embarkation and disembarkation
Exclusive V.I.P. lounge throughout the day
Business-class buffet (served in a separated area from standard class passengers).
Unlimited water, filter coffee, soft drinks.
Finger food first class.
Walking tour in Hydra or Panoramic Tour in Aegina (choose one of these shore excursions).
Visit the cruise ship's bridge and meeting with the Captain
Discount on the ship's boutique.
All Government Fees, Port Taxes & Fees
Read more …Check the detailed schedule
Important Note
During the winter months between November till April, the VIP Cruise service may not be available due to a limited number of passengers. Please ask our customer service if the VIP service is available (even if in our booking engine it shows as available)!
Price per adult: 255€
Price per child 5-11 years-old: 161€
…Check the Athens One Day Cruise detailed schedule