Poros is the second island you will visit with our one day cruise from Athens. Poros is a volcanic island, formed through the union of two smaller islands, Kalouria and Sphaeria. It lies in close proximity to the Argolida area, separated from the Peloponnese peninsula by an extremely narrow channel. Archaeological buffs will want to visit the scant remains of the Sanctuary of Poseidon, 5km from the town of Poros on the road to the Monastery of Zoodochos Pigi.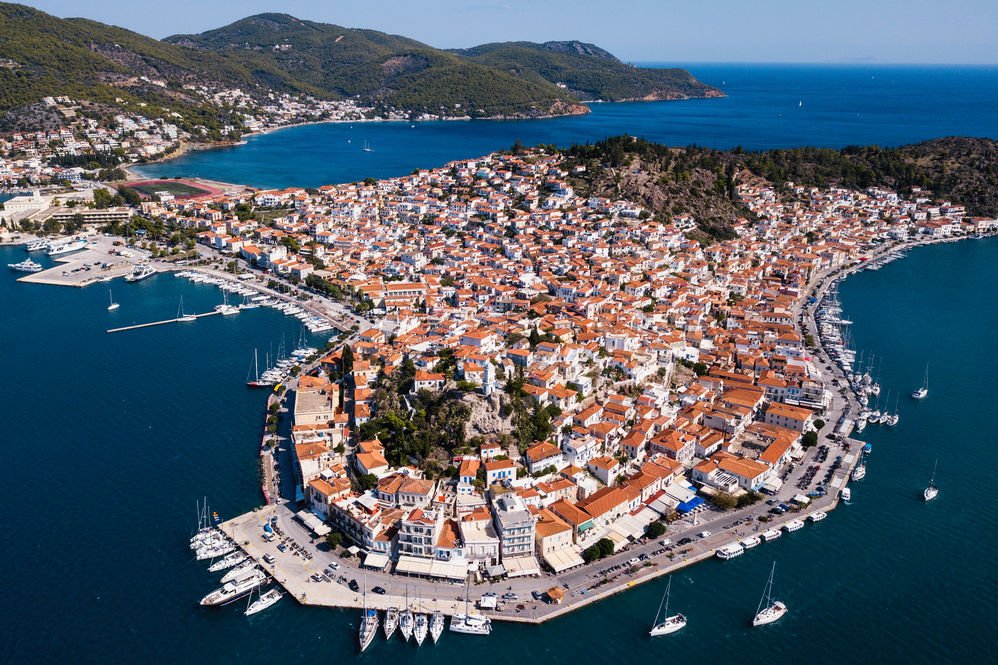 Sanctuary of Poseidon on Poros Island
The sanctuary is situated, like so many ancient temples, amidst the most beautiful setting on the island. It dates back to the 6th Century BC and was the centre of the Kalaurian League, a maritime confederation formed by Ermioni, Epidaurus, Nafplio, Aigina, Athens, and Orchomenos. It was also a refuge for those shipwrecked or persecuted. It was here that Demosthenes is said to have drunk poison after having been concerned by his enemies in 322 BC.
The Town of Poros
Built on the sides of a small hill, the town of Poros has blue woodwork and white walls, so typical of Greek island architecture.
The approach to Poros by ferry is extremely picturesque. Crossing to the mainland is made easy, by dozens of little boats, which constantly transport people from coast to coast.
Swimming on Poros
Swimmers will find charming little sandy bays all along the way to Neorio, rimmed with pine trees that run down to the sea.
Lemon Forest
A visit to the Lemon Forest (Lemonodassos) is a favorite excursion from Galatas.